Quality in the details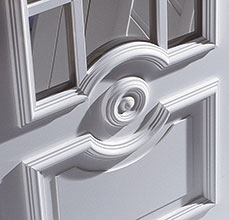 Our concept of quality is based on the idea of sustainability.

Design ideas, craftsmanship and the use of cutting-edge technologies go hand-in-hand with it.
This is how we succeed in making products which fully meet demands for durability and energy efficiency.
Surface durability

GRP door panels have a multi-layered 2-part acrylic coating, while all of our aluminium components are powder-coated. These high-grade surface treatments make our products extremely resistant to light and weathering. This preserves the colour and structure, even under extreme weather conditions.

Thermal insulation

A rigid PU foam core in all panels provides excellent insulation – in any climate.

Glass – transparency and more

A wide variety of glazing structures are available for door panels or side pieces. Even the standard dual glazing is made of a special heat insulating glass. The use of triple glazing can increase energy efficiency even further. Glazing with a "warm-edge spacer" reduces thermal conductivity in this area even further. All glass inserts can also be replaced on location at a later date.


Front doors of today – ready for the future.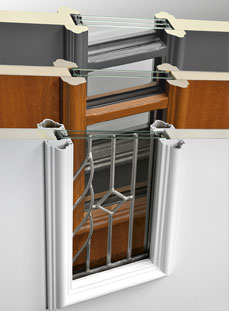 Overview of glazings and profiles .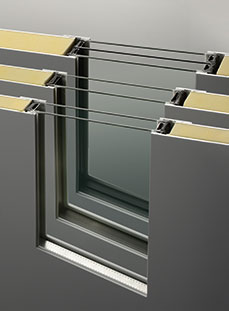 A rigid PU foam core in all
panels ensures excellent
insulation – in any climate.